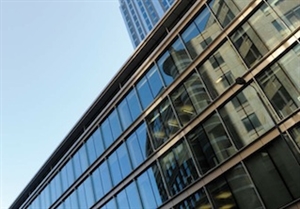 University of Stirling London Campus
Location: London, UK
Top 3 reasons students choose University of Stirling London
1st in London for Education (Times Good University Guide 2014) and 3rd in London for Accounting and Finance and Marketing (Complete University Guide 2014)

Career-focused Master's degrees with masterclasses delivered by global employers

Study in London, a major financial hub and world cultural centre
The University of Stirling is Scotland's top university for Accounting and Finance (RAE 2008), Education (The Guardian 2015) and Sports Studies (CUG 2014). Students can now undertake Master's degrees and prepare for postgraduate study in the heart of London.
Study in London's vibrant East End
University of Stirling London provides first-class teaching and learning facilities in the heart of London's vibrant East End. Offering a range of postgraduate-study programmes, our campus provides a dynamic learning environment for a diverse student community. The campus offers a unique opportunity to live where you study, making it easy to get to and from lectures and seminars. This residence also houses a restaurant, gym, shop and laundry facilities.
The on-site Learning Resource Centre offers a range of support materials for students, including textbooks, DVDs, journals, CDs and newspapers, as well as printing and scanning facilities. The experienced and friendly Learning Resource Centre staff provide advice and training to help you make the most of the resources available.
There are two restaurants situated on campus. The Kitchen serves a wide range of food and drinks, and caters for breakfast, lunch and dinner times. Box Noodle provides fresh, affordable Asian food. Both offer eat-in or take-away options.
Located at Mile End Road, our campus is within walking distance of a wide variety of student-friendly restaurants and bars – many of which can be accessed via the picturesque Regent's Canal.
Our campus has excellent public transport links. Mile End tube station is a five- minute walk from the campus and offers connections across London via the Central, District, and Hammersmith & City underground lines.